A foggy day in Vermont is an original landscape realism oil painting on board/panel by Laurie Rohner. One of the amazing things that happen in the valleys of the Green Mountains is how the fog will settle in the niches and crevices, shimmering etheric and mystical. This painting is from my front window while living in Jeffersonville, VT.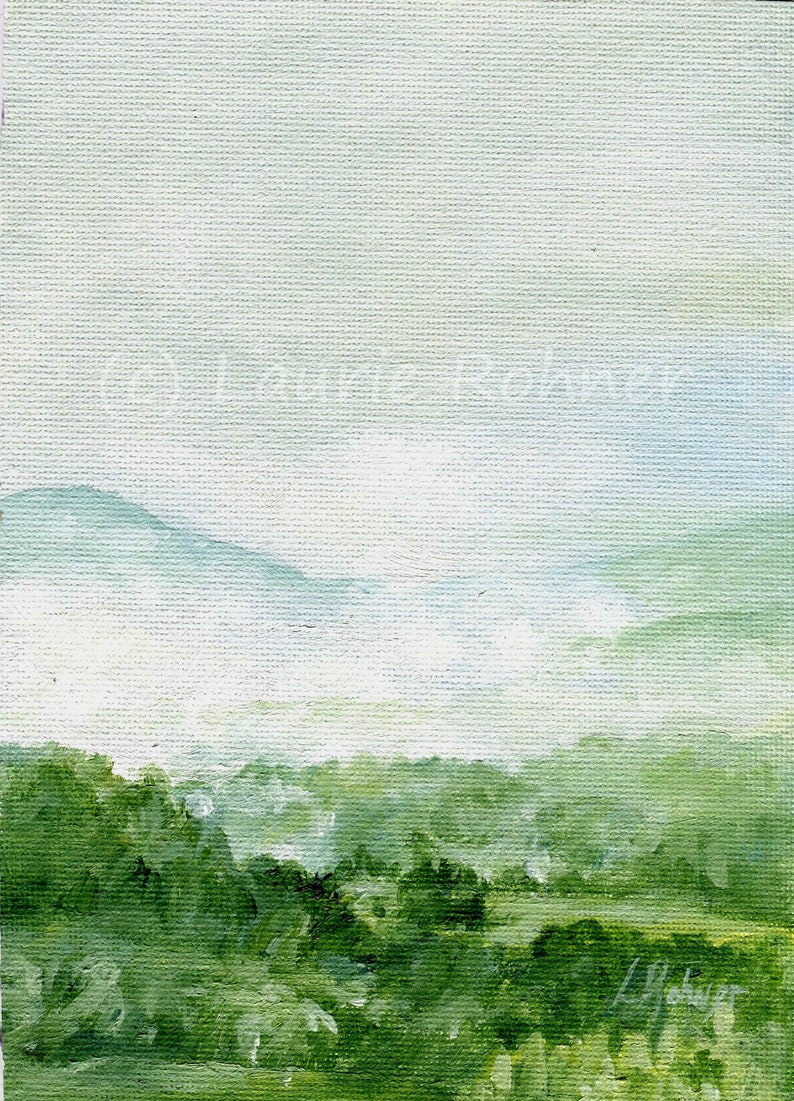 Title: Foggy Day in Vermont
Medium: oil on linen panel
Size: 7 x 5 inches
Signature on the front, on back title date and signature.
Unframed
Painting is varnished and ready to be framed. 
Carefully packed for shipping with a Certificate of Authenticity enclosed.
Ask about a frame for this artwork in black or white.